Aquanox Deep Descent
First person underwater vehicle shooter
Meet Us
We are a team of talented, young professionals who strive towards making the best quality scenery, music and buzz in games. We are an independent game development company that produces high quality, next generation games for PC and Console platforms.
Read the Story
Here you can find behind the scenes, "never before seen" pictures captured from our day-to-day lives, events, work in progress and team-building activities.
If you are a huge fan of our games and mesmerizing scenery, you should definitely check out our downloadable screenshots and wallpapers. Treat yourself.
Events
Idea

Ferenc and Norbert are breaking records playing video games.

Kickoff

A decision has been made: the duo combined business with pleasure. They started working on a project together.

New beginnings

Digital Arrow started developing a new game for THQ Nordic, formerly known as Nordic Games.

Present

Currently working on Aquanox Deep Descent, a first person underwater vehicle shooter game.
News
BELhospice Humanitarian Game Night

"𝘞𝘦 𝘢𝘳𝘦 𝘮𝘰𝘷𝘪𝘯𝘨 𝘧𝘳𝘰𝘮 𝘵𝘩𝘦 𝘸𝘰𝘳𝘭𝘥 𝘰𝘧 "𝘤𝘢𝘯 𝘥𝘰 𝘪𝘵" 𝘵𝘰 𝘰𝘯𝘦 𝘸𝘩𝘦𝘳𝘦 𝘸𝘦 𝘢𝘳𝘦 𝘢 "𝘤𝘰𝘯𝘥𝘶𝘪𝘵" 𝘵𝘰 𝘮𝘶𝘵𝘶𝘢𝘭 𝘴𝘶𝘤𝘤𝘦𝘴𝘴" -𝐋𝐲𝐧𝐧𝐞 𝐓𝐰𝐢𝐬𝐭 We love this idea from Lynne Twist about how the world needs to evolve. In shifting to a more collaborative mindset, we can become a conduit to shared success. 🍀 We believe that the toughest challenges won't be solved on their own, so we take pride in working together. 💪 That's why we are thankful to BELhospice and Fortuna Esports for this great opportunity and dedication to such a just cause! 🎗 We are proud of you, each and every team member, for the spirit and willingness to contribute to an important issue.

Adria Game Initiative

Some fantastic news just in, which is extremely well received on this sunny day! This is a proud moment for Digital Arrow to be announced on the list of Adria Game Initiative. Reboot presents the finest games from the region! So click, and check out our latest project Aquanox Deep Descent

Playing Narratives- From cosmics to games!

Last Friday the guys hung out with the Digital Arrow team! The second introductory lecture on the Game Structure Design was held by Norbert Varga, our CEO! We are all so proud of the team and feel privileged to have taken part in such a project within the gaming community! Stay tuned for more to come!
Ready to level up your career?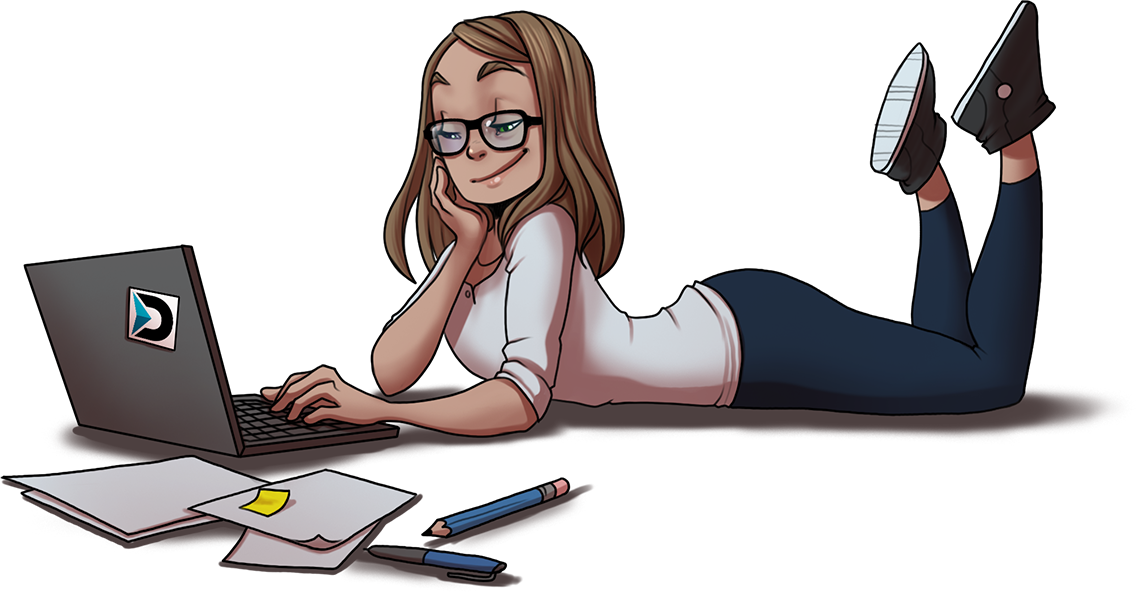 Join our team and build amazing games together with us. We are a strong team who is pushing the bar for high quality experiences, and we are looking for future team members that will join our vision and work on amazing projects with us. We are excited to meet you!
Careers
PressKit
Our press kit contains all the information you need about our company, as well as resources for reporters and publishers. Learn more about us quickly by simply reading the factsheet.
Press Kit Page